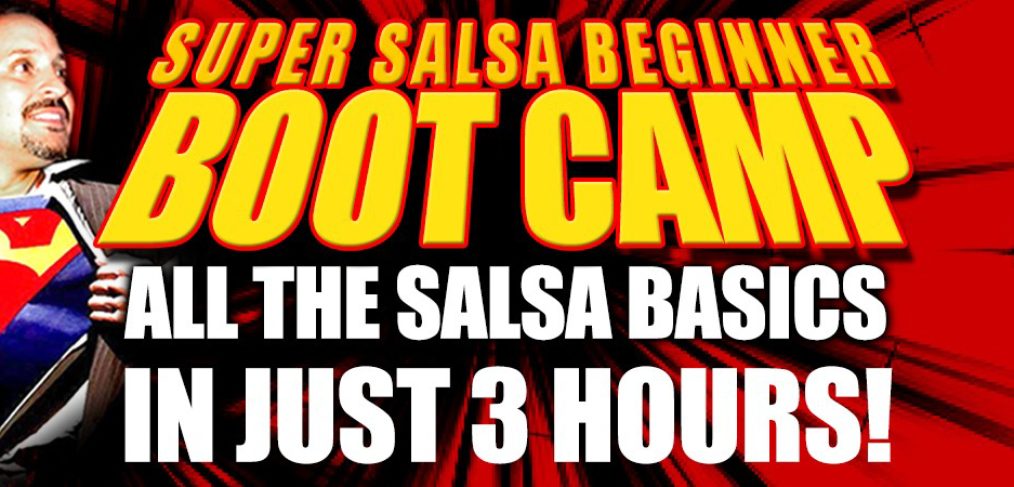 Super Salsa Beginner Bootcamp- Aug 20th
LEARN ALL THE BASICS IN JUST 3 HOURS AND BE READY TO DANCE WITH STYLE AT LATIN NIGHTCLUBS!
–with Instructor Mike Andino
Beginner Schedule:
12:30 pm-Basic salsa steps/techniques, right turn variations, and essential warm-up steps
1:30 pm-Cross body lead
2:00 pm-15 min break
2:15 pm-Inside turn
3:00 pm -15 min break
3:15 pm-3:45 -How to apply all the steps when social dancing
3:50 pm-Q & A
4 pm-End
SPECIAL ADVANCE DISCOUNT $50!

PURCHASE NOW!