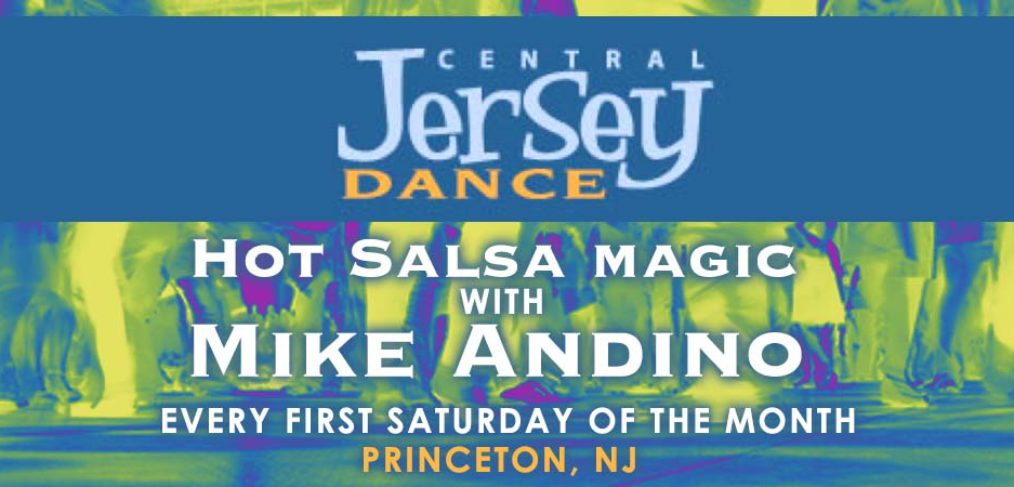 1st Saturdays in Princeton!
Every First Saturday Of The Month!
Mike never disappoints with his easy to follow, dancer friendly style of teaching. And for you beginners it is guaranteed you will already know the basic step with Mike's half hour beginner lesson so fear not, you will be a true Salsa buff by evenings end.
Beginner Salsa • 7:00 pm with Michael Andino
Intermediate/Advanced Salsa • 7:30 pm with Michael Andino
Featuring: Carlos Hendricks with his dynamite Latin playlist
8:30 pm – 11:30 pm
And you will appreciate the fabulous finger food spread that Central Jersey puts on the table.
NEW Location for July 5th ONLY!
UU Congregation of Princeton
50 Cherry Hill Road
Princeton 08540